Overview
[gallery columns="4" link="file" ids="248,1427,1428,1429,1430,1431,1432,1433,1434,1435,1436,1437,1438,1439,1440,1441,1442,1443,1444,1445"]
Biography
born in rio de janeiro_ brazil_ 1961_ lives and works in miami_ usa
www.fridabaranek.com
Frida Baranek holds a Master's degree in Industrial Design from Central Saint Martins in London in 2012 and studied Architecture at the University of Santa Úrsula Rio de Janeiro (1984).
From 1978 to 1983, she began developing her practice of sculpture in studios at the Museum of Modern Art and School of Visual Arts, both in Rio de Janeiro.
In 2013, the Museum of Modern Art of Rio de Janeiro made a retrospective of her work with the exhibition "Confrontos" Her work was included in São Paulo Biennial (1989), Bienalle di Venezia - Aperto (1990), MOMA in New York (1993), Maison was Latine (1995), MAM São Paulo (1995, 1988), Ludwig Museum in Koblenz (2005), and many others.
Raquel Arnaud Gallery in São Paulo, which represents the artist since 1990, has put her pieces in several solo and group exhibitions. Her work is part of many public and private collections, such as the collection of Patrícia Phelps de Cisneros in New York; The National Museum of Women in the Arts, Washington, D.C .; The LEF Foundation in San Francisco; Washington University Art Museum, St. Louis; The Loumeier Foundation in St. Louis; as well as in the "Ministere de la culture, Fonds National d'Art Contemporain" in France; at the Pusan Metropolitan Art Museum in South Korea; the museums of modern art in Rio de Janeiro and São Paulo, Frost Museum in Miami and Museum of Art of Rio de Janeiro (MAR). In 2019 was granted with the Joan Mitchell Foundation's Painters & Sculptors Grant.
Frida has lived and worked in Rio de Janeiro, São Paulo, Paris, Berlin, London and New York. She currently has studios in Rio de Janeiro and Miami.
Exhibitions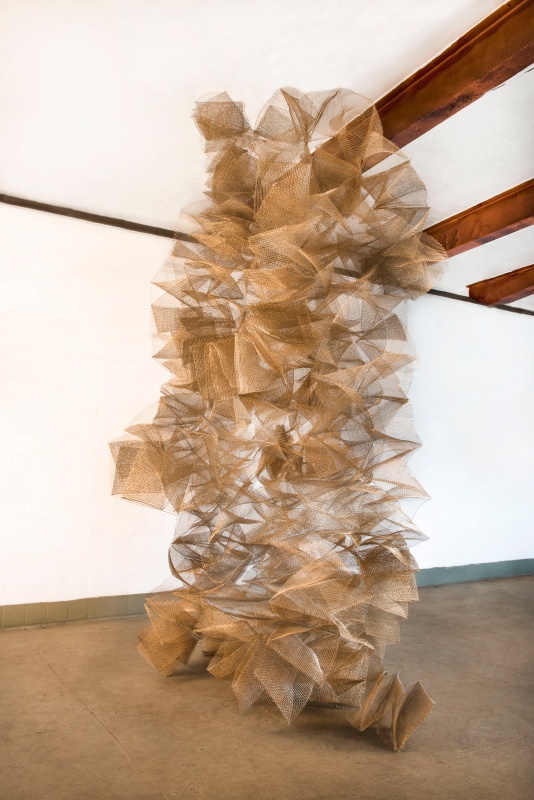 march 30 - june 8 2019
Texts
Videos
https://youtu.be/y0JMUg_YKxQ