afinidades- raquel arnaud 40 anos
mar 19 - may 04_2014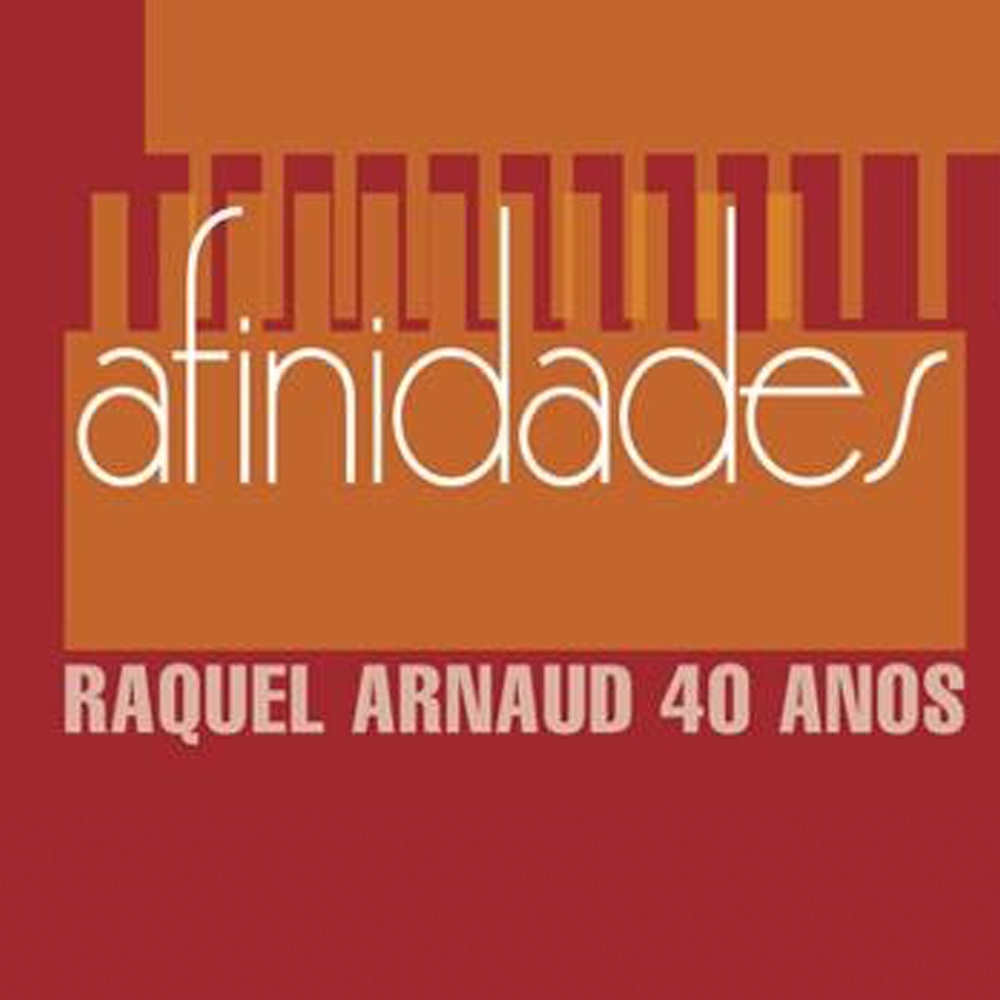 Instituto Tomie Ohtake
presents
40 years of work by Raquel Arnaud
Present in art for the last 40 years, a period in which the circuit became professional, art dealer Raquel Arnaud was one of the pioneers in the discovery and promotion of names and movements that are now iconic in the art scene. She knew how to use her performance in the then traditional art market to build the transitions from modern art, passing through her descendants, to vigorous activity with contemporaries.
This exhibition at Instituto Tomie Ohtake, which celebrates 40 years of work by Raquel Arnaud, seeks to present her journey, through works from various collections captured by her finely tuned gaze throughout this period, which today constitute historical and cultural works. current production references. It will be a retrospective exhibition featuring 116 works by 45 different artists who were with Raquel over the years.
When she started directing Galeria Global in the 1970s, after working at MASP with Professor Bardi, the dealer was already celebrating the generation following modernism. Thus, names such as Mira Schendel, Lygia Clark, Ligia Pape, and Amilcar de Castro formed the universe of the exhibitions she organized there, or in her Graphic Arts Office, founded in partnership with Mônica Filgueiras.
At this time, works such as those by Sergio Camargo, Franz Weissmann, Tomie Ohtake, Willys de Castro, Hercules Barsotti, Arthur Luz Piza, Anna Maria Maiolino, Carmela Gross, Julio Le Parc, and Leon Ferrari were also included in the programming of both spaces.
In the late 70's and early 1980s, her bets on young people like Tunga, Waltercio Caldas, José Resende, and many others are good examples of her sensitivity to envisioning new powers in art. A response by Raquel to Rodrigo Naves in her book published by Cosacnaify already demonstrates her look to the future: "What counts for me is being able to defend tomorrow what I sold yesterday".
Raquel's declared admiration for the art dealers Denise René made her closely linked to the latter, a precursor to the diffusion of kinetic art. By involving European and Latin American artists, this movement strengthened the affinity between the two, until René's death in 2012, bringing to the Brazilian gallery some leading names in kineticism, such as Cruz-Diez and Jesus Soto.
Raquel was obstinate about the quality of art and in the way of acting as a gallery owner – influencing the collections and disseminating the artists. It was with this practice that she collaborated to expand the range of Brazilian collectors, including being proud to have collaborated with the formation of many national and international collections.
The exhibition will be accompanied by a bilingual catalog edited by Cosacnaify. With texts and images, it has a print run of 3,000 copies.
Alberto Martins
Amilcar de Castro
Antonio Manuel
Ana Maria Maiolino
Arthur Luiz Piza
Carlos Cruz-Diez
Carmela Gross
Carla Chaim
Carlito Carvalhosa
Carlos Alberto Fajardo
Carlos Nunes
Carlos Vergara
Carlos Zilio
Cassio Michalany
Celia Euvaldo
Daniel Feingold
Eduardo Sued
Elisa Bracher
Elizabeth Jobim
Fernando Lemos
Fernando Bento
Franz Weissmann
Frida Baraneck
Georgia Kiriakakis
Hercules Barsotti
Iole de Freitas
Jesus Soto
Jorge Molder
José Resende
Julio Plaza
Lygia Clark
Maria-Carmem Perlingeiro
Marco Giannotti
Mark McDonnell
Nuno Ramos
Romulo Fialdini
Sergio Camargo
Emerald Servo
Silvia Mecozzi
Tomie Ohtake
Tuneu
tunga
Waltercio Caldas
Willys de Castro
Wolfram Ullrich