shirley paes leme_ sigh in vain
sep 10 - nov 05_ 2022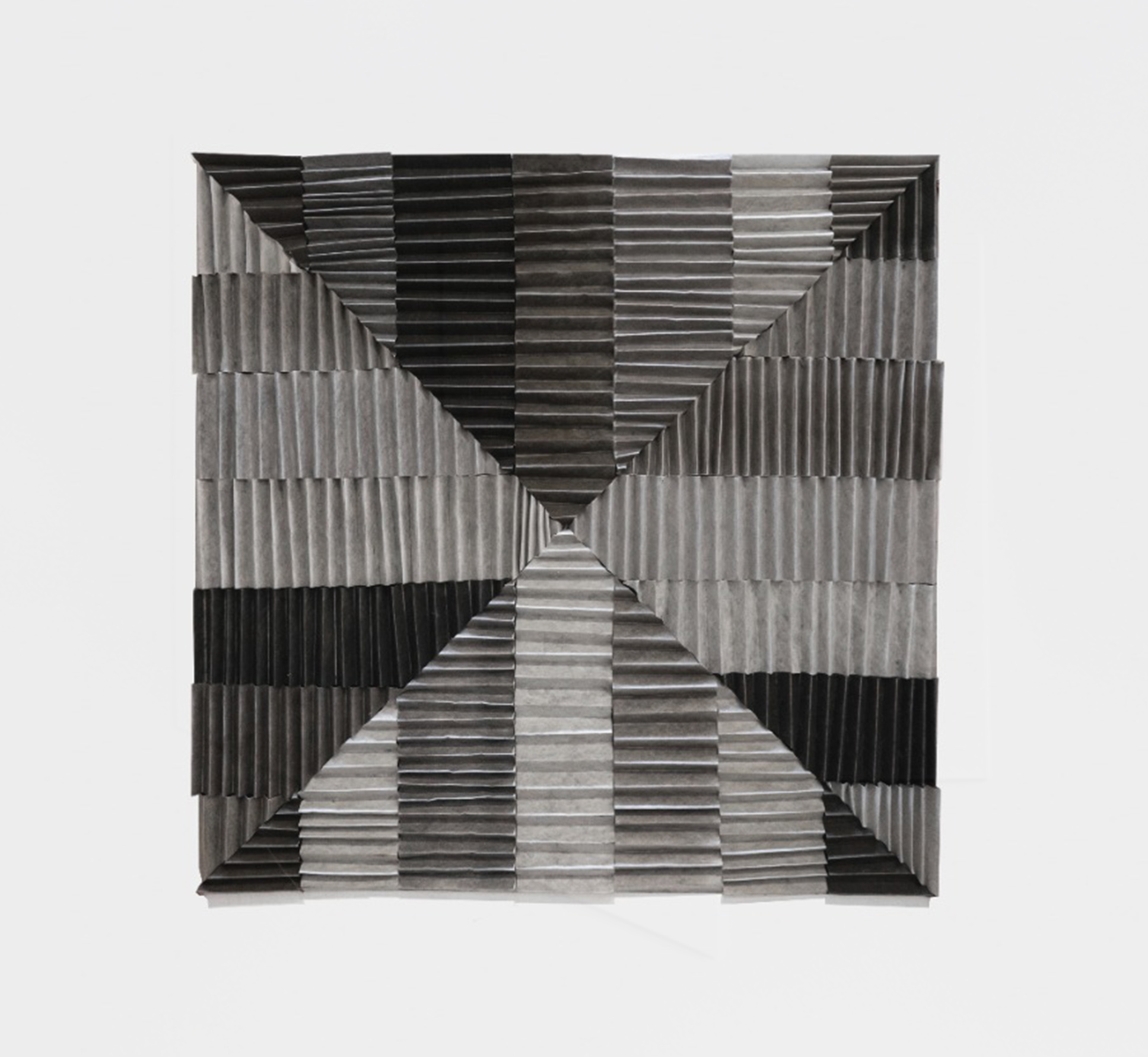 Galeria Raquel Arnaud presents the exhibition Sigh in vain, by the artist Shirley Paes Leme. The show, which comprises approximately 20 works, has as its central axis two series of works that, as usual in the artist's research, have been developed over the last few years, or even decades.
In one of the series, filters of car air conditioners are used as a basis for building panels. These filters, tinted with the city's pollution, are meticulously worked through the extraction of waste, acquiring multiple shades of gray and thus forming elaborate geometric compositions and figurations that allude to the skyscrapers of large metropolises. In another series, phrases such as "O invisível mais longe" (The invisible further away), "Respiração" (Breathing), "O ar uma miragem" (The air, a mirage), "Tempo" (Time), "O pó habita" (The dust dwells) are extracted from her notebook of poems and thoughts and materialized in bronze reliefs and black patina made out from her own calligraphy. Beyond senses and meanings, Shirley explores the materiality and image of words.
The city, the time, the waste, the smoke, the dust, the air, the breathing. These are all recurring themes in Shirley Paes Leme's production and the meeting point between the two series of the exhibition. These are works that are born from the experiences and reflections of the artist from the simplest, and at the same time complex, things in life. After all, borrowing one of the phrases from the exhibition, "Viver desconcerta" (Living is unsettling). Exhibition text by Paula Borghi.
exhibitions images