modus operandi_ carlos nunes
jun 05 - aug 03_2013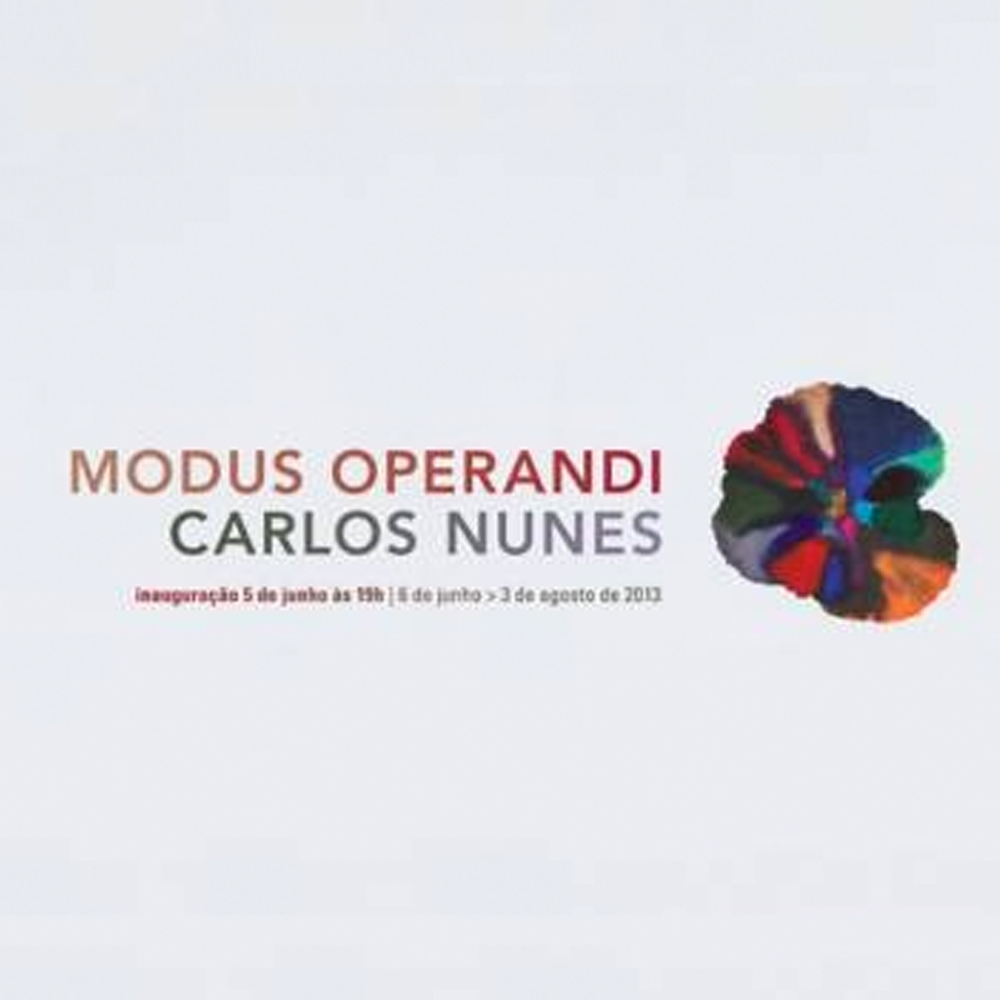 This exhibition inaugurates the presence of Carlos Nunes (São Paulo, 1969) in the cast of Galeria Raquel Arnaud. The artist from Ateliê Fidalga stands out for a work that develops in the metalanguage of art, in the obstinate investigation of its processes and supports. With the artist's sensibility and the scientist's curiosity, Nunes has a very particular modus operandi. He is interested in the infinite possibilities that the same process can open up, such as when using up the color of a pen or a crayon on a sheet of paper, or spending a box of dry pastel varying one color over the other in a limited area.
This exhibition brings together works that demonstrate Nunes' particular way of exploring the world, his devotion to the mechanics of design and the behavior of materials, mixing experiments sometimes through processes he completely conducted, sometimes with results revealed by chance, when, for example, music can create a design. The series "Sculptural possibilities of a still life-2", brings together 175 photographs forming a single work, the approximately 20 drawings from the series "Displacements", photos and videos from the series "Sculptures with unstable materials/eggs" and an installation are part of the exhibition, which is accompanied by a book on the artist's work with texts by Jacopo Crivelli Visconti.
According to Crivelli Visconti, at the heart of Nunes' production, there is a way of conceiving and realizing the works that brings him closer to the scientific universe, as if each drawing, sculpture, or installation were, in reality, an experience to be empirically verified, or a theorem to be demonstrated. When looking at the world, Nunes sees all objects as supports that, when combined with others, can open up sculptural possibilities.
Graduated in Fine Arts at Fundação Armando Alvares Penteado (Faap, São Paulo) he also studied at Saint Martin School of Arts in London. In 2005 he moved to Buenos Aires, where he lived and worked for three years. In 2008 he returned to live in São Paulo. Among his solo shows, the exhibitions "Triunfo das cores, amor e música, sobre os maldos azules" (British Culture Center, São Paulo, 2010; Prêmio Cultura Inglesa), "Até o fim" (MAC Curitiba, 2009) and "Yellow" (Espaço Laika, São Paulo, 2011). He also participated in the collective exhibitions "Abre Alas" (Galeria a Gentil Carioca, 2012), "Fidalga no Paço" (Paço das Artes, 2010), "Entre Tempos" (Carpe diem, Lisbon, 2009), "Around" (Funarte , São Paulo, 2009) and "Paralela" (Centro Cultural Borges, Buenos Aires, Argentina, 2007).