between spaces
jul 15 - aug 04_2021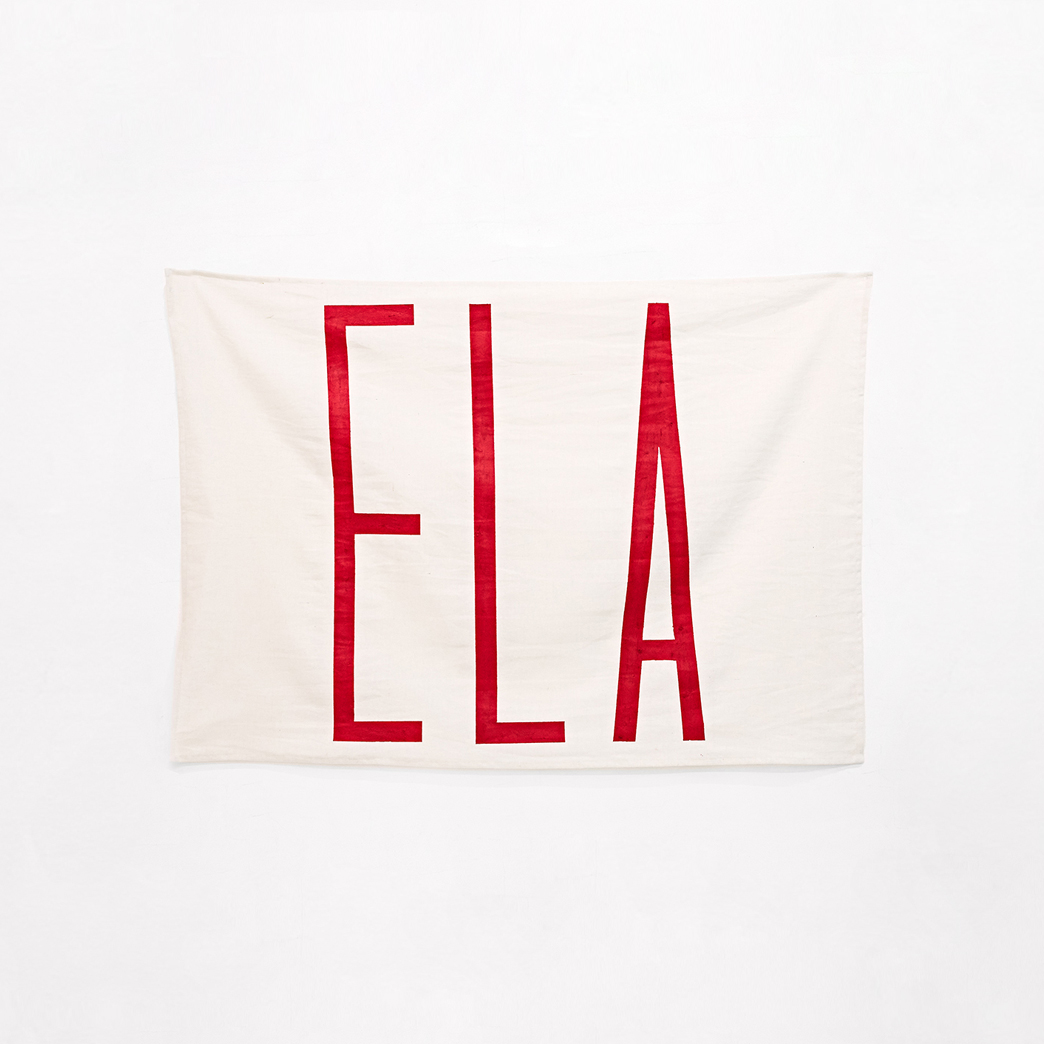 Download the catalog by clicking here.
___________
Galeria Raquel Arnaud is pleased to present Between Spaces, an exhibition featuring thirteen artists who use wordplay to enhance the reverberation of their work. While the artworks—from the archives and represented artists—differ greatly in materiality, form, and age—with the earliest pieces from the 70s, and the most recent from 2020—they are connected by their embrace of text. 
A marker of modernity, the use of text became emblematic of the 20th century, developed as an (anti-)aesthetic by the Cubists. The embedding of text liberated painting from its formal properties, where the written word did not only belong to the structure of language, but also to the realm of the graphic and the artistic. Whether artists employ letters, words, sentences, or symbols, the extensive range of artworks in Between Spaces invites viewers to interact with this new layering of embedded meaning. Karl Bühler, a leading linguist of the twentieth century, believes that language holds three essential functions: an informative function, used in the presentation of facts; an expressive function, used for exteriorizing inner (spiritual) feelings; and a directive function, used for requests. Throughout the exhibition, you will see these three linguistic operations fluctuate to create dynamic confrontations between different realms of communication. 
While text can be used to introduce linguistic implications into artworks, it can also serve as a visual tool. When its innate function is abstracted, typography can acquire a purely aesthetic state where patterns, textures, and designs can be produced. Symbolic and cryptic, the application of text creates visuals that are both familiar and foreign. 
Text is temporal and atemporal, decipherable and ambiguous, personal and distant. Between Spaces invites you to celebrate Brazilian text-based art and experience a captivating dance of dualities and layered meanings.
Exhibition: Between spaces
From the July 15 to 04 of Augusty 2021
Telephone 11. 3083-6322, e-mail info@raquelarnaud.com
Galeria Raquel Arnaud
Rua Fidalga, 125 – Vila Madalena – telephone: +55 11 3083-6322
exhibitions images