waltercio caldas- fiction in things
apr 07 - may 30_2015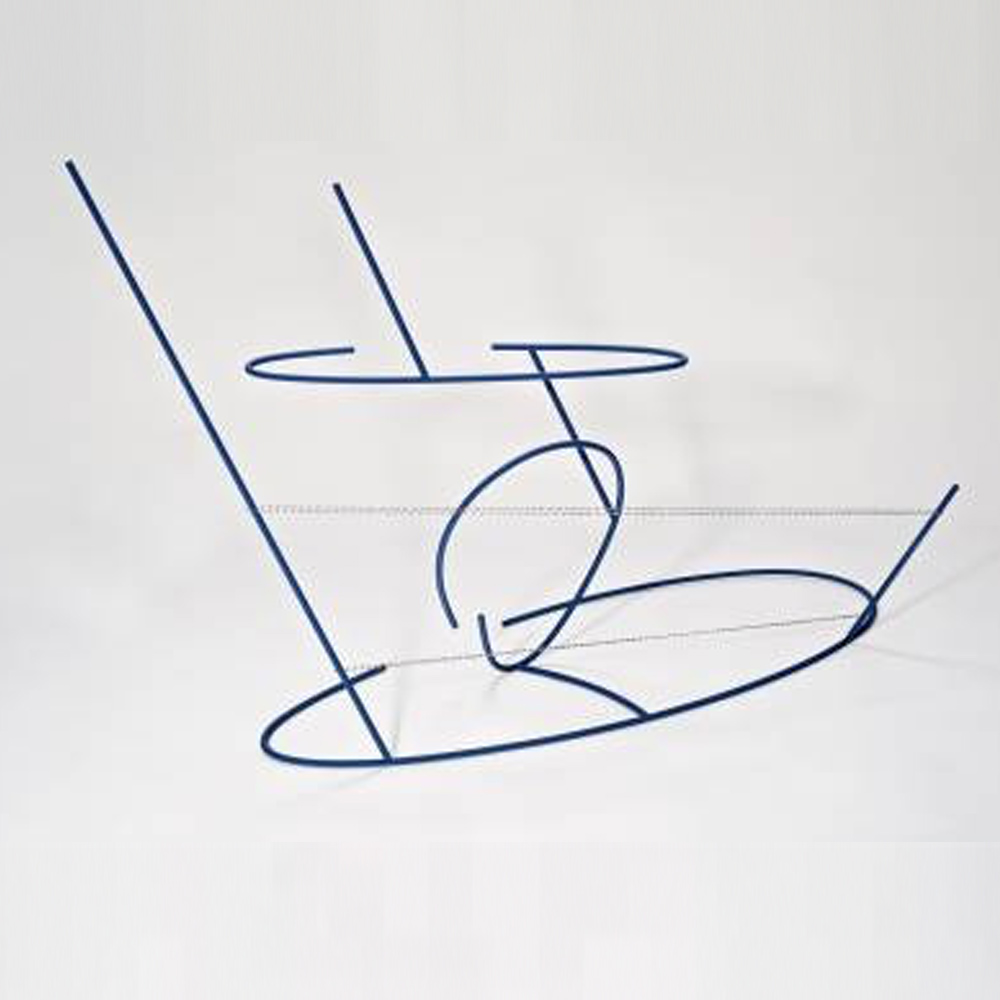 Fiction in things brings together recent and unpublished works by Waltercio Caldas to be revealed before and by the spectator. The eight sculptures and eight paper objects, which will be mounted in the gallery, disallow the certainty of their image state. What is intended, above all, is that the dialogue is established directly between the work and the viewer, without preconceived contents.
Among the most recent achievements of the artist who inaugurated the current headquarters of Galeria Raquel Arnaud, in Vila Madalena with the prestigious exhibition Série Negra (2011), the following stand out: the retrospective The Nearest Air: A Survey of Works by Waltercio Caldas, at Blanton Museum of Art, University of Texas, Austin. USA (2013/2014); the sculpture Espelho Antes do Nome (27 tons), installed at the Parque Estadual Library -BPE, in Rio de Janeiro (2014); the installation Sea of ​​Example, part of the Vai Project, at Sesc Belenzinho (2014); and the launch of his book Universos (2014).
In parallel with this exhibition at Galeria Raquel Arnaud, Waltercio is part of the Made in Brasil show, at Casa Daros, in Rio de Janeiro, running from March 21 to August 9, 2015, where he presents 24 object books,a support that since the 1960s until today is constant in his work.
"Whether paying tribute to the poet Rainer Maria Rilke or dialoguing with famous artists such as Matisse, Velásquez, Giacometti or Man Ray, Caldas captivates the public with enigmatic arrangements… perception to, ultimately, reinvigorate our thinking and our ability to read between the lines", writes Katrin Steffen in the text of the Rio show. A reflection that underlines the entire work of one of the most important Brazilian artists.
Waltercio Caldas (Rio de Janeiro, 1946)
His work is part of the collections of institutions such as Center Pompidou (France), Museum of Modern Art – MoMA (USA), MAM – Museum of Modern Art of São Paulo and Rio de Janeiro, Instituto Inhotim, as well as other institutional and private collections throughout the world. the world. Among the exhibitions in which the artist participated, the 19th, 20th, and 23rd editions of the Bienal de São Paulo, the 47th and 52nd editions of the Venice Biennale, Documenta 9, in Kassel, and the 6th Mercosul Biennial stand out.