tuneu | hexacordo
feb 02 - mar 25_2017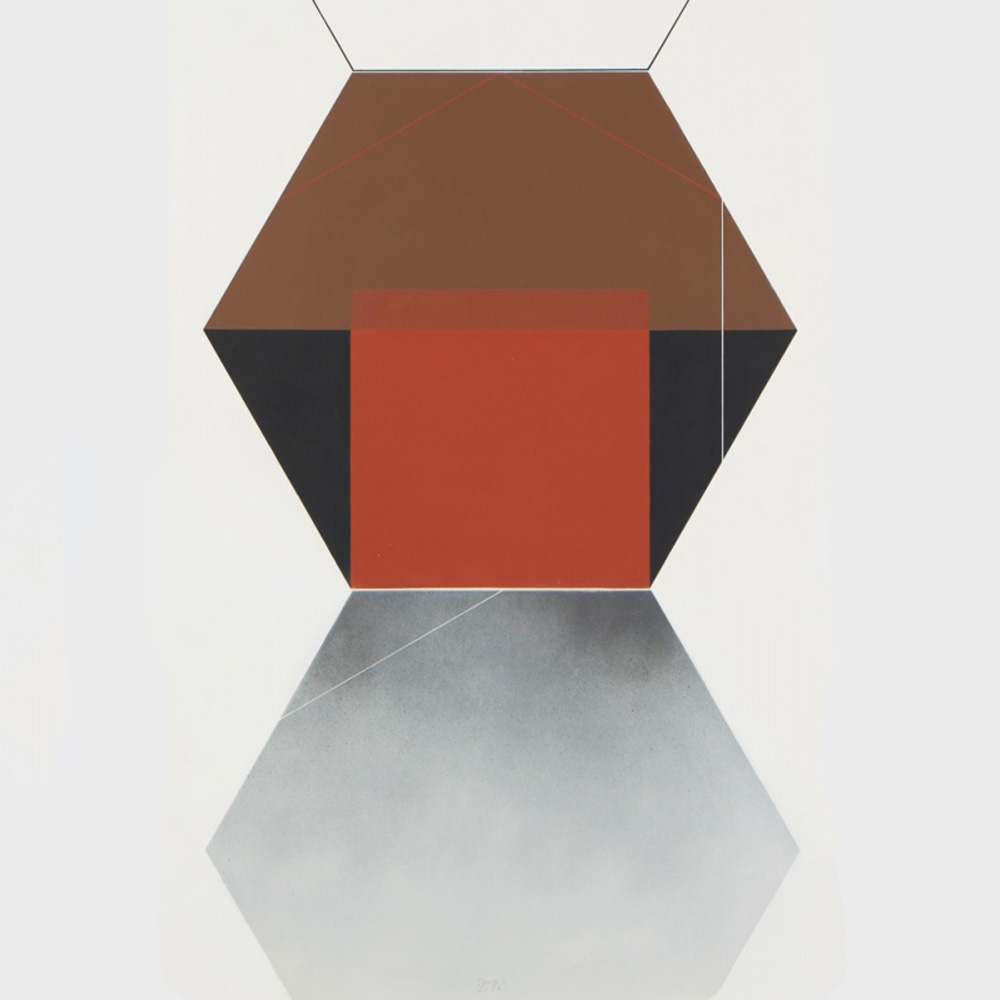 To open the 2017 calendar, Galeria Raquel Arnaud presents a major solo exhibition by Tuneu that marks the 50th year of his career. The artist chose the title Hexacordo, a term that comes from music and defines a diatonic series of six consecutive tones of the fundamental scale, for the exhibition that brings his most recent works and still unpublished to the public. Curated by Caroline Menezes, the exhibition features around 20 paintings on canvas and paper, in addition to sculptural objects, support with which the artist had not worked since the early 1970s. All works emerge from the figure of the hexagon and can be understood as an offshoot of what Tuneu had been producing over the last few years, which is the search for the synthesis of form.
In the case of the drawings, the hexagonal figures are closed in color, without the whites inserted in the middle, as in the works presented in his last exhibition at the gallery, in 2013, when he chose to apply watercolor on Arches paper, creating empty internal spaces, overlapping thin watery layers of color. The break here only happens when white lines appear in the color blocks, which either follow the design or break the hexagonal pattern. According to the artist, this new series is closer to painting than drawing, mainly due to the chromatic power imposed by the acrylic paint.
For the objects produced in corten steel, in its original color, Tuneu uses a resource that comes from the constructive tradition of the 50s, the cut and fold, which has Luiz Sacilotto and Amilcar de Castro as masters. The artist carried out numerous studies of this technique with the hexagon until reaching the four sculptures now presented.