tênue | carlos fajardo
nov 10 - dec 23_2011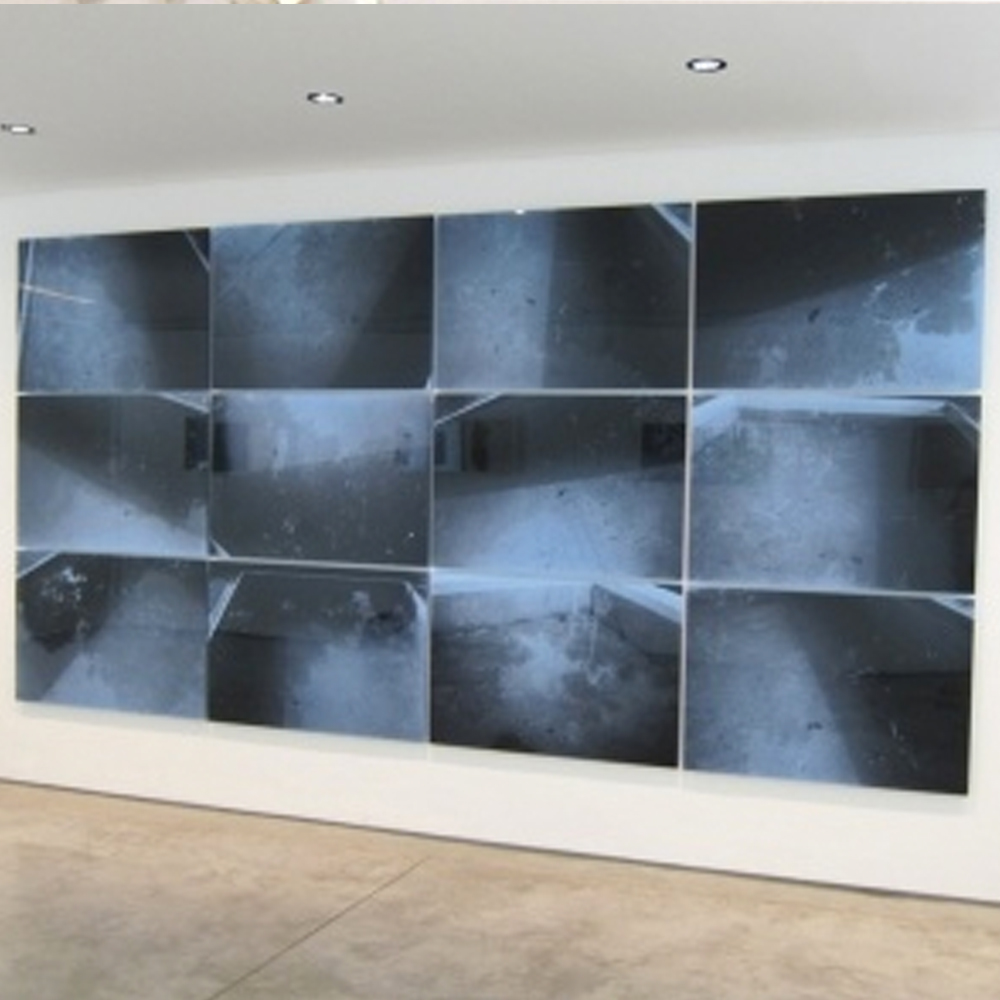 The TENUE exhibition is composed of four sets of unpublished works by the artist, produced in different media – drawing, photography, mirrors, and film -, the show was designed to occupy the upper floor of the Gallery.
The film NU, which gives the exhibition its title, is a sequence of frames organized by juxtaposition, shaping each one over the previous one. In looping, about 30 high-definition photos are displayed that have the same characteristic: they are not in focus. In this way, they project tactile images, which intersperse the figurative and the abstract, creating a chromatic visual memory.
The second set consists of five drawings measuring 50cm by 100cm. They are constructions that use a wide variety of materials such as lead, fabric, photography, mirror, steel mesh, felt, etc. The images in pairs, present a character of plastic opposition in their contents, usually involving the reflection of the observer. The third consists of twelve photographs that occupy a space of 2.80 m by 4.00 m, with images in the sequence of the same place: a blue pool. Two large transparent mirrors form the last set placed opposite each other.
"The exhibition `TENUE' is similar to an exhibition I did years ago at SESC Belenzinho, in which the work contained a plane and two huge sides of mirrors so that the public was placed inside the work. In this case, as now, there was not the outside x inside the relationship that usually exists with painting, with drawing".