shirley paes leme_rarear
set 04 - oct 19_2019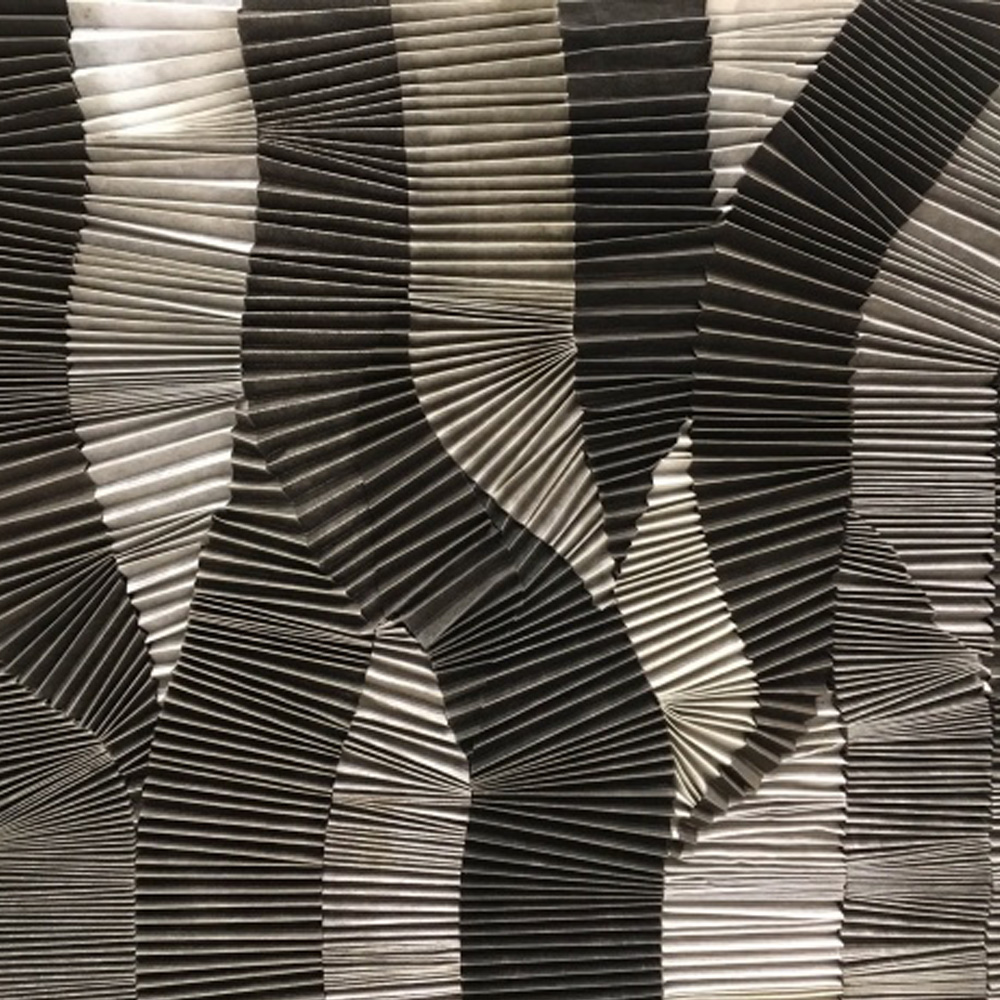 As Douglas de Freitas, who signs the text of this exhibition, recalls, one of the central issues in Paes Leme's production "is matter, whether in its transience or in the marks that certain actions on it can produce, remembering that the very void of space, the air is itself matter". This explains why the artist names the exhibition RareAr, emphasizing the "Ar" in the word.
In Waste from the city, started in the 1980s and developed until today, Shirley Paes Leme removes air conditioning filters from cars to make drawings and compositions. These accordion felt filters arrive for the artist dyed in different shades of gray, the result of the smoke filtered in the air passage. With a remover, part of these filters is worked, in a design made by the removal of this matter. "These are drawings without precise marks, they are built-in gradient stains, between weight and lightness. They explain the weight of the air, register the city, and are themselves the impregnated city", says Freitas.
In the installation São Paulo at night: Poema Concreto, from 2014, three shelves full of books on different subjects are painted black. The only information that can be seen are a few words on the spines of the books, carefully chosen by the artist. So what is built is a skyline, a constant and similar mass, but full of singularities, like cities. "Just as we inhabit cities, at work words inhabit the skyline, and if our stories also constitute the city's identity, here the city is also made of stories, as diverse as possible, full of singularities, like cities".