penumbra
feb 02 - mar 16_2013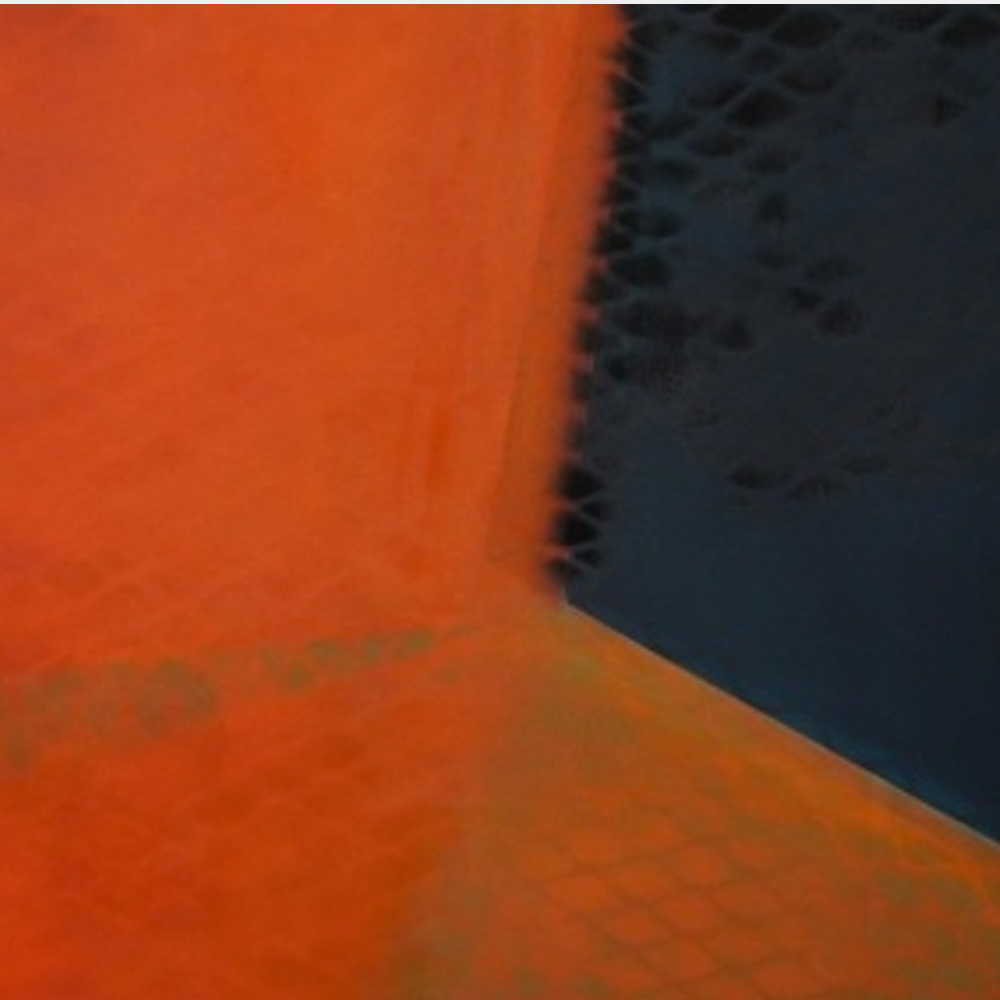 At Galeria Raquel Arnaud, the painter and painting professor at ECA/USP Marco Giannotti presents – Penumbra – an exhibition that brings together 14 large-format (2m x 2.50m) and small-format (40 cm x 1m) canvases made with tempera. , enamel (spray) and oil. They were held in 2012, after his one-year stay in Kyoto, Japan, in 2011.
Penumbra is the transition point between light and shadow, it is an area lit in the half-light. The artist takes up questions already present in his master's degree in philosophy in 1993 when he partially translated Goethe's Doctrine of Colors. In the book's introduction, the author tells us that colors "are actions and passions of light", that is, color is born from the clash between light and darkness. By returning to a classical conception, Goethe inaugurates, on the other hand, a physiological interpretation of color, which becomes of enormous importance for painters from Impressionism onwards. In fact, the physical theory about the chromatic phenomenon does not properly deal with the perception of color, which is fundamental for painting.
At the end of the exhibition, on March 9, at the gallery, the book will be released in its third edition by Nova Alexandria, this time with colored illustrations, celebrating the twenty years of its first publication here in Brazil.
In addition to the work of Goethe, another starting point for this exhibition is In Praise of the Shadow, by Junichiro Tanizaki, a famous Japanese writer of the 20th century. In this work, the author states that the Japanese room is comparable to a monochromatic Sumi painting (ink-based ink in black and white gradations) in which the panels (shoji) correspond to the lighter shade and the niche (tokonoma) to the darkest. He laments the introduction of electric light in Japan, analyzing it as yet another exogenous western element that comes to disfigure Japanese culture.
Finally, another important reference that should be taken into account is the work Shadows by Andy Warhol, made in honor of the metaphysical painter Giorgio de Chirico after his death in 1978 and currently present at the Dia Art Foundation. This is perhaps the artist's least pop work, which flirts with abstraction and a more metaphysical dimension of painting.
In a way, the exhibition also represents a synthesis of two previous exhibitions by the artist Passages held in 2007 at the Pinacoteca do Estado and Contraluz, held in 2009 at the Gabinete de Arte Raquel Arnaud. The relationship between architecture and color has been a recurring topic for this artist since 1993 when he had an exhibition entitled Facades at Masp and a Red Room at Arte Cidade in 1994.