in motion
aug 16 - oct 19_2013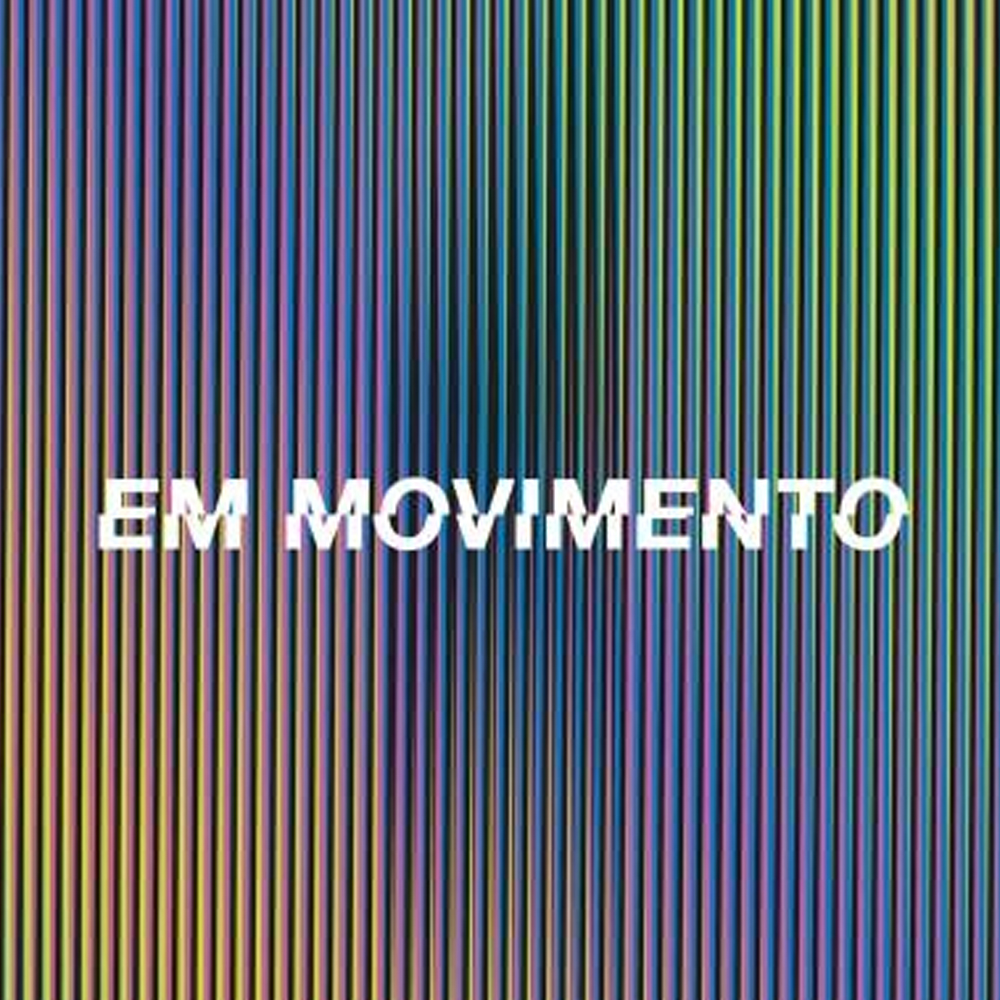 The collective "Em Movimento" ("In Motion") highlights the most significant artists in kinetic abstraction that Raquel Arnaud has been working on over the years. The exhibition brings together 14 works in which seminal names such as Carlos Cruz-Diez, Jesús Rafael Soto, Luis Tomasello, and François Morellet share the space on the gallery's first floor with works by second-generation artists Dario Pérez-Flores and Hugo Demarco, as well as Elias Crespin and Wolfram Ullrich.
The first exhibition of this artistic aspect at the gallery was by the Venezuelan Carlos Cruz-Diez, in 1987. According to Arnaud, the group present is a tribute to the artist, who in 2013 celebrated his 90th birthday. The gallery also introduced Jesús Rafael Soto to the Brazilian circuit.
About the artists:
CARLOS CRUZ-DIEZ (1923, Venezuela)
He is internationally recognized for his Physichromies and Chromointerferences in spaces and for his large-scale sculptural works that explore color theory and practice.
JESÚS RAFAEL SOTO (1923-2005, Venezuela)
Time and movement were the main concerns in the works of painting and sculpture and in the kinetic art of the Venezuelan artist. Famous for his "Penetrables", sculptures in which the observer can cross and interact, Soto, moved to Paris in 1951, where he became acquainted with some German and Swiss artists, including Josef Albers, and began to address the independence of color to solve consciously what he called 'the special ambivalence of color'.
"I felt that color was in need and demanded a Spatio-temporal solution that could find a place within the spatial ambiguity that I was interested in making evident."
LUIS TOMASELLO (1915, Argentina)
After his studies in Buenos Aires, he moved to Paris in 1957, where he joined a group of kinetic and OP art artists. He became known for his "Cromatic Atmospheres", fragmented sculptures that changed the pattern of colors, light, and shadow.
DARIO PEREZ-FLORES (1936, Venezuela)
Under the influence of Jesús Soto and Carlos Cruz-Diez, Pérez-Flores joined the optical movement of the 1970s. He created works that subtly generate an optical vibration, and a changing chromatic atmosphere, drawing the viewer to the center of the work.
HUGO DEMARCO (1932-1995, Argentina)
Demarco began early to expand his practice in painting, exploring new materials that allowed his different approach to color. While declaring no affiliation, his works combine the heritage of constructivism and the broad Bauhaus tradition, the autonomy of art and its experimental nature. Focusing on color and movement, he paints canvases and creates reliefs and motorized objects that challenge the viewer's perception.
FRANÇOIS MORELLET (1926, France)
For the French artist, a work of art is enough in itself. His titles are sophisticated and describe the conditions of the work's production. In his extensive career he worked with numerous materials, but determined to find a new mode of expression, he began using neon in 1963, a material whose specifications, such as luminosity and the fact that it was manufactured, interested him.
ELIAS CRESPIN (1965, Venezuela)
His sculptures – electrokinetic – are simple compositions of geometric figures, which, suspended by invisible wires and mechanically animated by complex computerized mathematical shapes, generate movements of extreme lightness and harmony.
WOLFRAM ULLRICH (1961, Germany)
Ullrich works with three-dimensional geometric abstractions. His works deal with the installation's spatial environment, streamlining the relationships between space and movement as constant variables.