ding musa | of the speech of brazilian politics
nov 09 - jan 20_2018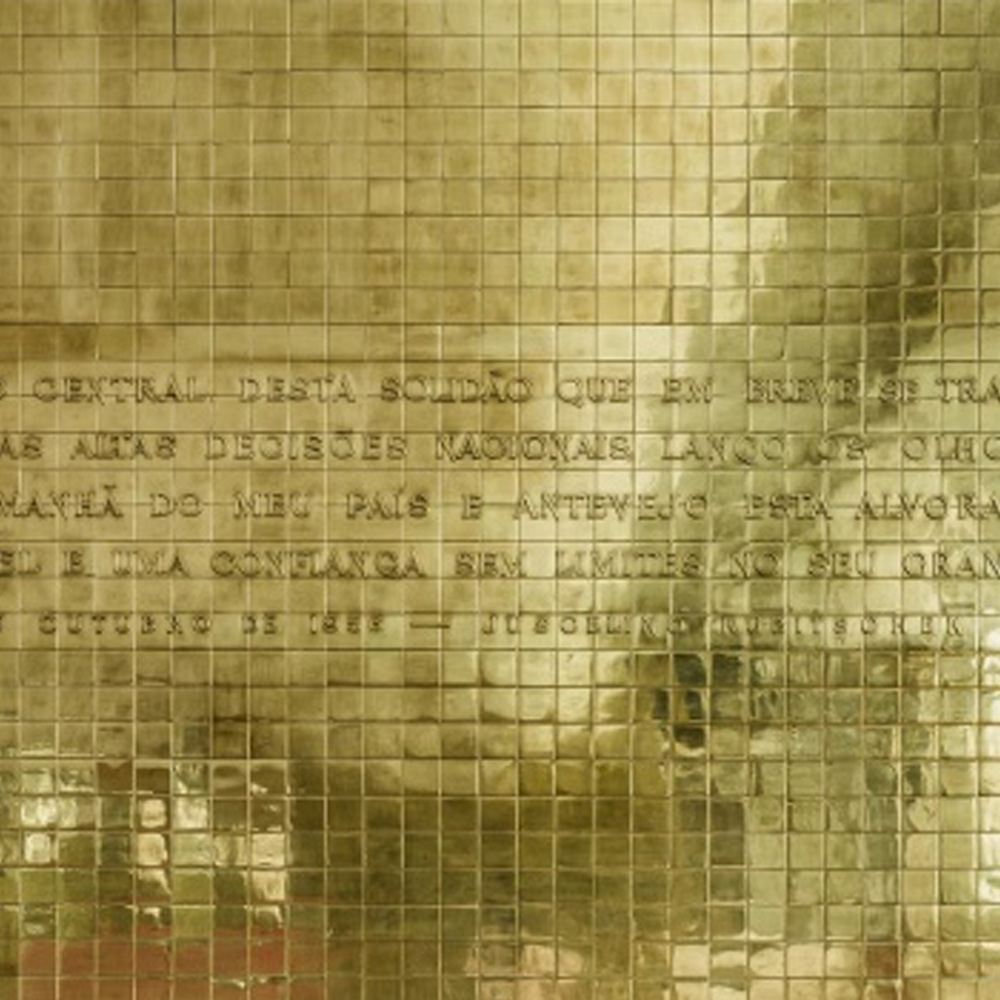 In the Brazilian political discourse, Ding Musa presents a series of photographs that emerge from the artist's contact with Brasília over ten years, on trips on the occasion of other works. As Ding points out, a space designed to be "the stage for the highest national decisions", referring to the text by Juscelino Kubitscheck engraved in relief on the golden wall at Palácio da Alvorada, the supposed address of the president in office, from where you can see the Congress and the beginning of the Esplanade of Ministries.
The artist, when portraying emblematic buildings, seeks to explore the discursive aspect imbued in the spatiality built to be the capital of a country. "What we can see is a vision, not very widespread, of the buildings under maintenance, of the employees who work there, and of these spaces designed to deliver speeches and project an idea of ​​a nation", says Ding.
The exhibition includes, in addition to the photographs, an artist's book with images compiled from the test carried out and two objects, designed with measuring rulers, which dialogue with more recent works. The exhibition reverberates aesthetic concerns and alludes to Ding Musa's production more broadly.