célia euvaldo_paintings
set 04 - oct 27_2018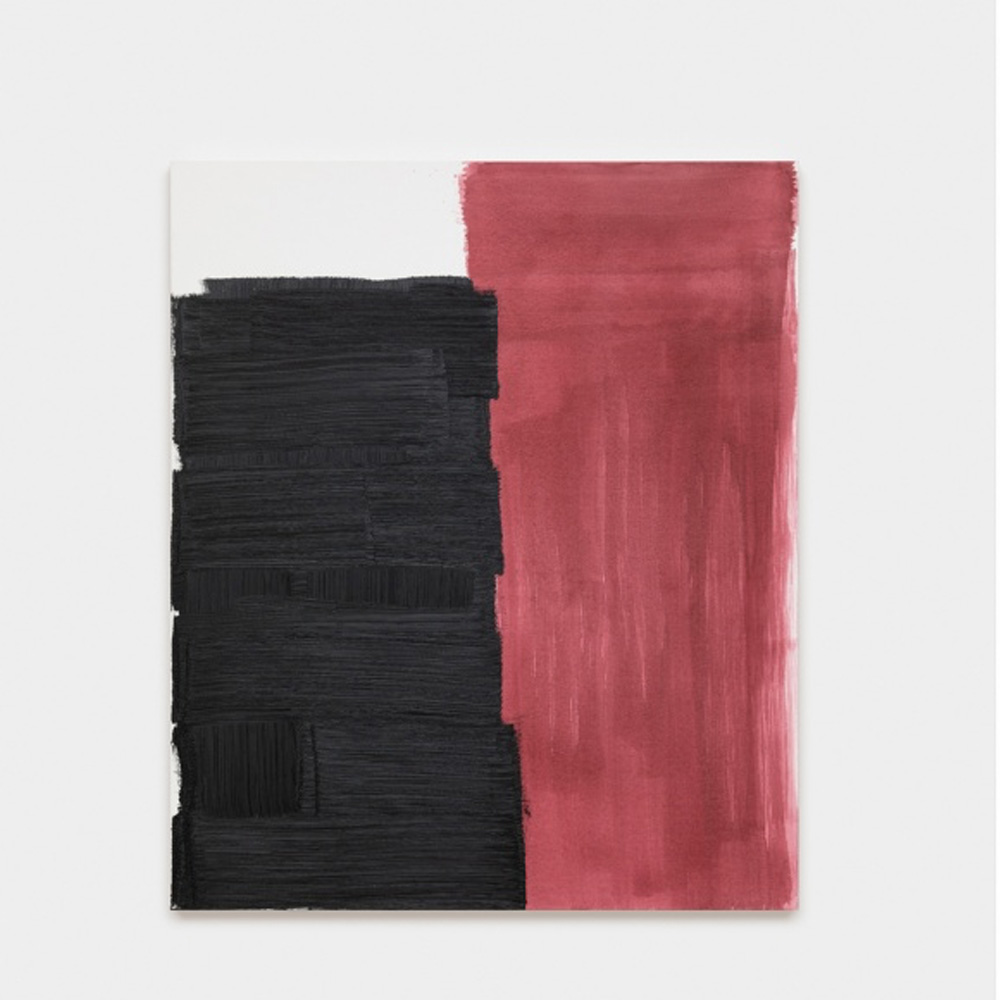 The exhibition of paintings by Célia Euvaldo at Galeria Raquel Arnaud stands out for the presence of open and vibrant colors in contrast to the usual blacks and whites. The large canvases present this unprecedented dialogue with the usual rigor: each of them is resolved in the simultaneity between intention and action, without resorting to pre-established patterns. According to Ronaldo Brito, who signs the exhibition's text, the introduction of reds, yellows and blues – which arrived from the inside out, without extrinsic commitments – seems to give each painting an unmistakable vital tone, a distinct temperament.
The approximately 10 unpublished large-format canvases gathered in the exhibition continue the process developed by Euvaldo at the Mul.ti.plo Workshop, in Vale das Videiras, in Petrópolis (RJ), last year. Registered through the lens of director and photographer Walter Carvalho, the specifc pictorial site – the artist painted directly on the walls of the space – brought the beginning of the experience with other colors, inserted in her recognized black and white.
For Brito, as with ivory black, open colors also do not distil paint chemistry, committed to revealing the unique identity of this violet, orange or blue. "They burst into the frame, resolute, instinctively mixed and diluted. Wisdom consists in finding their "temperature", the degree of intensity that confronts them and brings them closer to the blacks and whites with whom they are strange and live together. Much less would they work as graphic, clear, positive signs to guide a formal, in advance, self-assured process. On the contrary, as their quick and liquid production proves, in everything opposite to the material black, punished by grooves, they introduce a flagrant discontinuity in these canvases which, precisely because they sustain an unstable form – they do not, in short, give in to a previous harmony – show themselves so intact", adds Ronaldo Brito.