cassio michalany | related compositions
aug 12 - sep 30_ 2017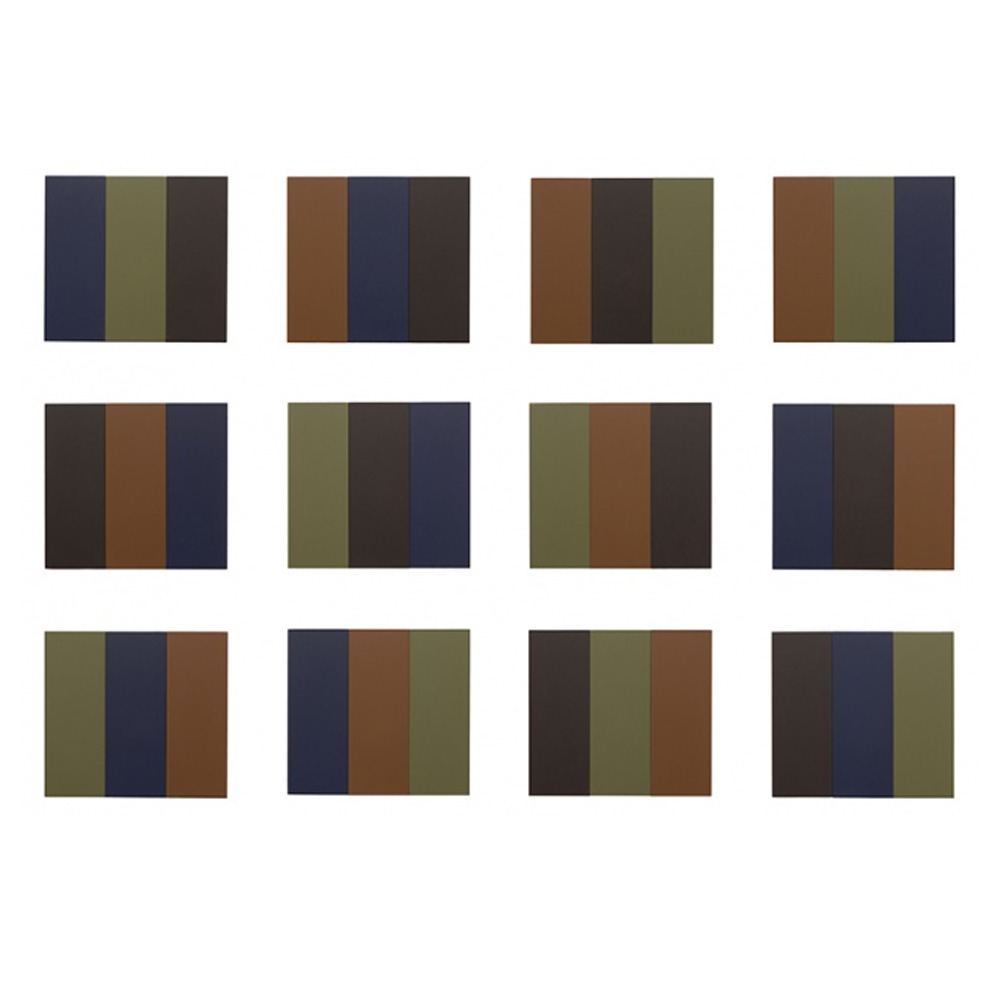 After Painting-object, an exhibition held in 2014, where Cassio Michalany explored three-dimensionality when making his paintings in boxes, the artist returns to Galeria Raquel Arnaud with his latest production. In Related Compositions, Michalany presents 12 unpublished works specially planned for the gallery's main room. The paintings vary in support – canvas and wood –, formats, and color. There are five large canvases, six sets of paintings on wood (five multiples of 4, one in black and white and three in color, and a multiple of 12 in color), in addition to a set of six drawings.
In the present series, the painter resumes his production of subtle chromatic compositions, working with sober tones of blue, green, red, and mustard, always exploring the juxtaposition and dialogue of homogeneous colored planes, the main hallmarks of his work. For his sets, the artist usually establishes a pattern, and based on this he defines the differences. As a result, a set of insightful alternations emerges. Colors that are sober if presented alone, when combined, enter into a game of mutual determinations. And it is these variations on a repetitive structure that bring meaning to Cassio Michalany's paintings.
For collector José Olympio Pereira, who signs the exhibition's presentation text, the artist's work reflects his personality – "discreet, introspective, silent, solitary. It's easy to go unnoticed – he doesn't scream or draw the viewer's attention. The work is just there. Waiting for someone less rushed and more curious to stop in front of him and look carefully." Critic Rodrigo Naves points out how Michalany seeks his poetic force in his work method: "Perhaps the time has passed when Cassio Michalany's works could be better understood. What makes him dwell so long on the same "scheme" is precisely the attempt to reverse the serialization that commands our days. His works carry a request for subtleties: seeing the days different from each other, the hours, the features, the relationships, the extensions, and so on. And it seems that we are left with only the "successively" – sequence without density or time, numerical, he points out.