carla chaim- weigh the weight
nov 26 - dec 20_2014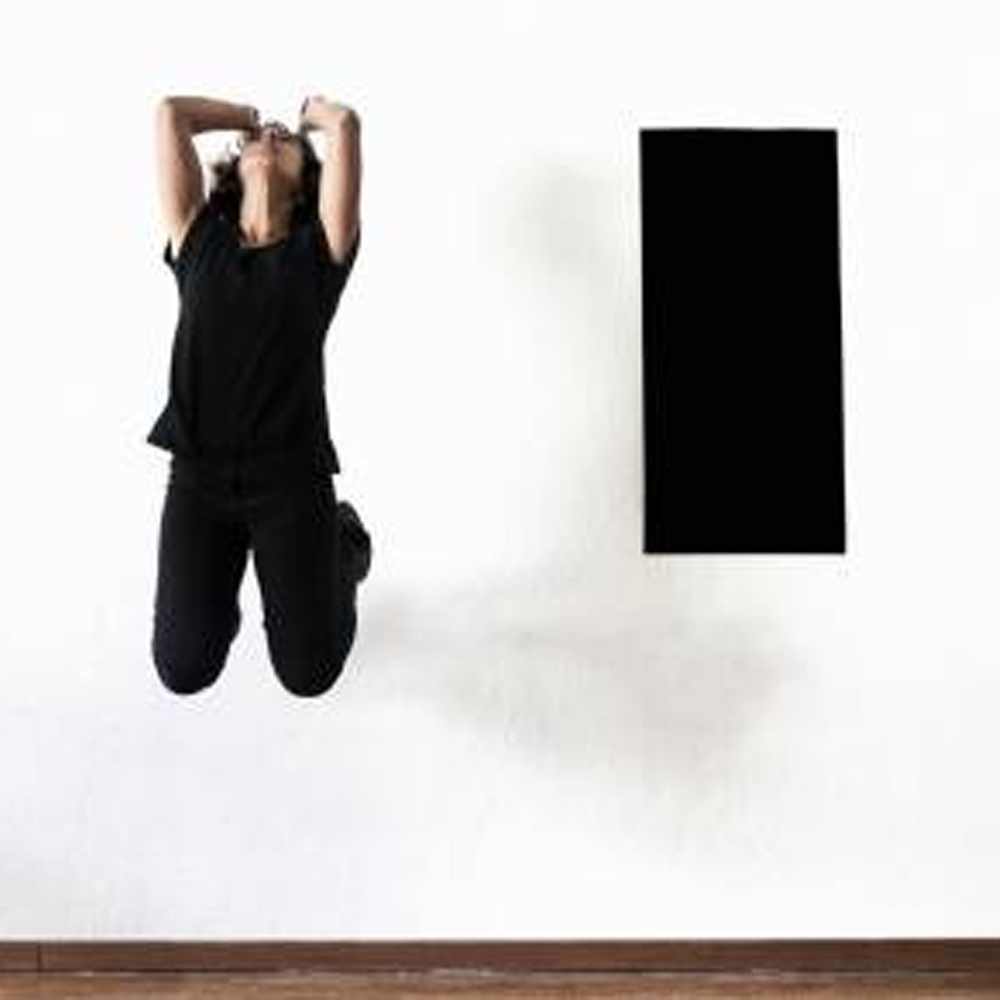 Composed of different supports such as drawing, photography and sculpture, the recent works by Carla Chaim in the exhibition Pesar do Peso occupy the ground floor of the gallery. In all these media, the artist establishes a dialogue between the body and basic geometric shapes. The works show the existing dichotomy between the body, organic in movement, and the hard and static forms of the drawings and pieces that seem at times to float, at times to weigh in space.
In this exhibition, according to Chaim, the body is shown as an agent of the work of art, appearing as a character that is transformed into sculptures and volumes. The drawings, on the other hand, insinuate the body as an initial agent and, in the process of making, it appears as a primordial agent. Some are built with powdered graphite on paper, the raw material for drawings, sketches and notes. They speak of the very process of building plans, and they are almost transformed into sculptures, or three-dimensional drawings, by the subtle folding of the paper.
For the critic Cauê Alves, who signs the exhibition text, "the discussion of the notion of corporeality is more explicit in the photographs in which the surface of the artist's body, in real scale, appears partially covered by the same Japanese paper as in other works. But in it, the straight folds clearly do not adapt to the artist's moving body and, little by little, give way to wrinkles. The impossibility of finding complete synchrony, a perfect fit between the body and the folds of the paper, results in images in which the movements of the arms and legs are limited by geometry. But when approaching the dance, it is as if the artist raised to the maximum degree the expressiveness that an unrolled rectangular sheet can acquire. The conflict between the human body and the paper body is resolved by finding the common organic origin shared by both," she says.
In the series "Queda", the concept of drawing and sculpture merge both in the materials and in the dialogues that the artist creates between the works and between the architecture of the gallery. The two-dimensional and three-dimensional planes are confused between the initial process and the final result of the work. They coexist from beginning to end of the process, transforming into "three-dimensional drawings" and "two-dimensional sculptures".