kinetic art_past and present
mar 09 - may 06_ 2023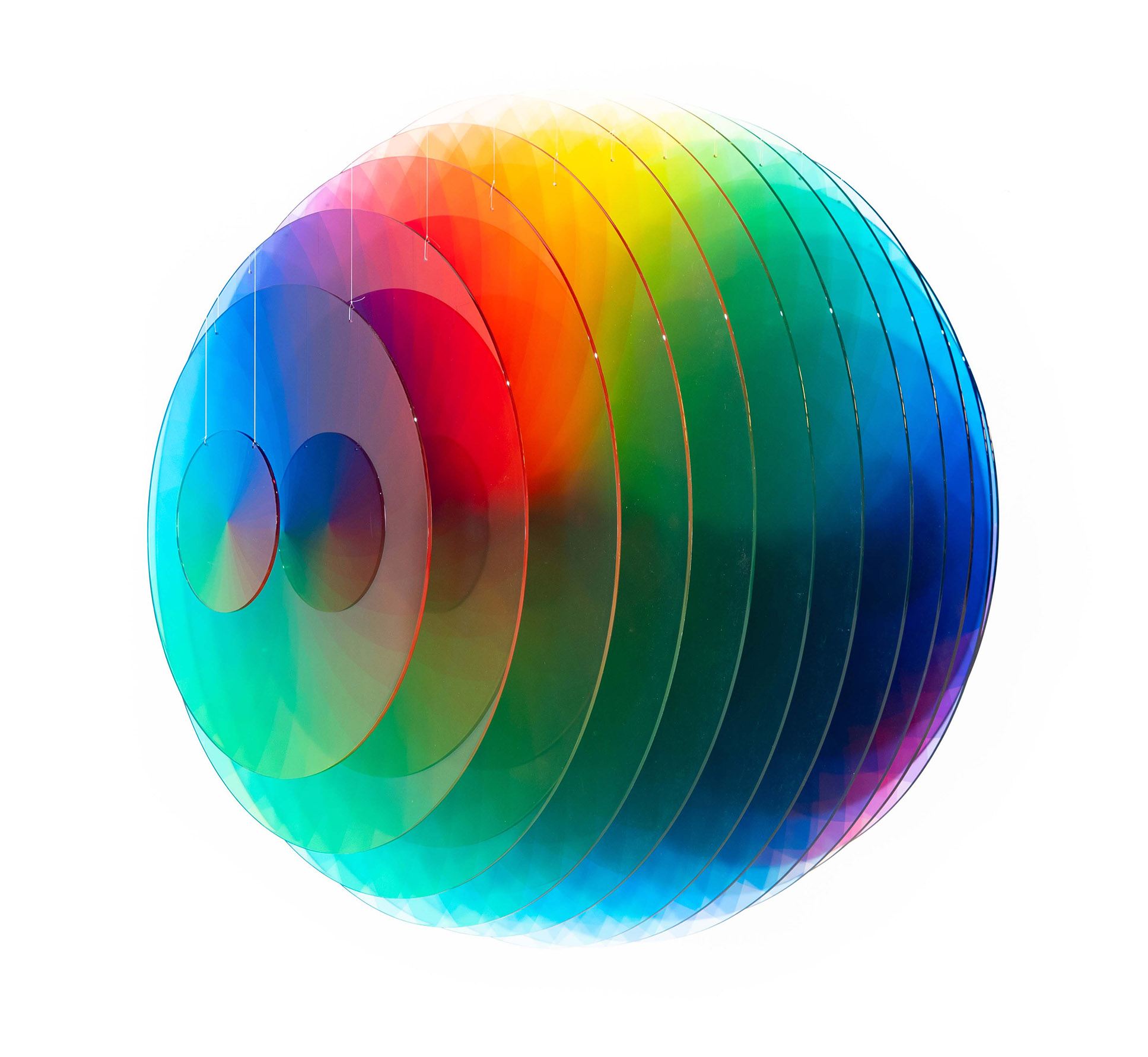 Kinetic art: past and present
Galeria Raquel Arnaud was a pioneer in bringing kinetic art to Brazil, in the 1980s, with paramount names such as Carlos Cruz-Díez and Jesús Rafael Soto.
After this initial contact, the line of kinetic art became a hallmark of the gallery, which continued to work with these and other artists from this scope (movement) over time.
As a result of this special focus, in 2013 the Gallery produced a collective exhibition of kinetic art, Em movimento [In Motion], as a homage to the 90th birthday of Cruz-Díez and Soto.
Now, 10 years later, the Gallery announces the inauguration of the exhibition Arte cinética: passado e presente[Kinetic Art: Past and Present], which will be open to the public from march 9th to may 6th, 2023. Praising once again the artists that now would be 100 years old and introducing new names, the gallery gathers different generations of kinetic artists by presenting Felipe Pantone alongside Elias Crespin, François Morellet, Wolfram Ullrich, Luis Tomasello, Jesús Soto and Carlos Cruz-Díez.
The curation of the exhibition, carried out by Raquel Arnaud, gives special emphasis to Pantone, who premieres on Rua Fidalga. Therefore, the common denominator of kinetic art encompasses in the exhibition Kinetic art: past and present works from Cruz-Díez's Physichromie, from 1969, to the Pantone sculpture, from 2023.
Exhibition: Kinetic art: past and present
Visiting hours: until May 06, 2023 (free entry)
Telephone 11. 3083-6322, e-mail info@raquelarnaud.com
Galeria Raquel Arnaud
Rua Fidalga, 125 – Vila Madalena – telephone: +55 11 3083-6322
exhibitions images