alberto martins_ lascas
nov 05 - jan 01_ 2017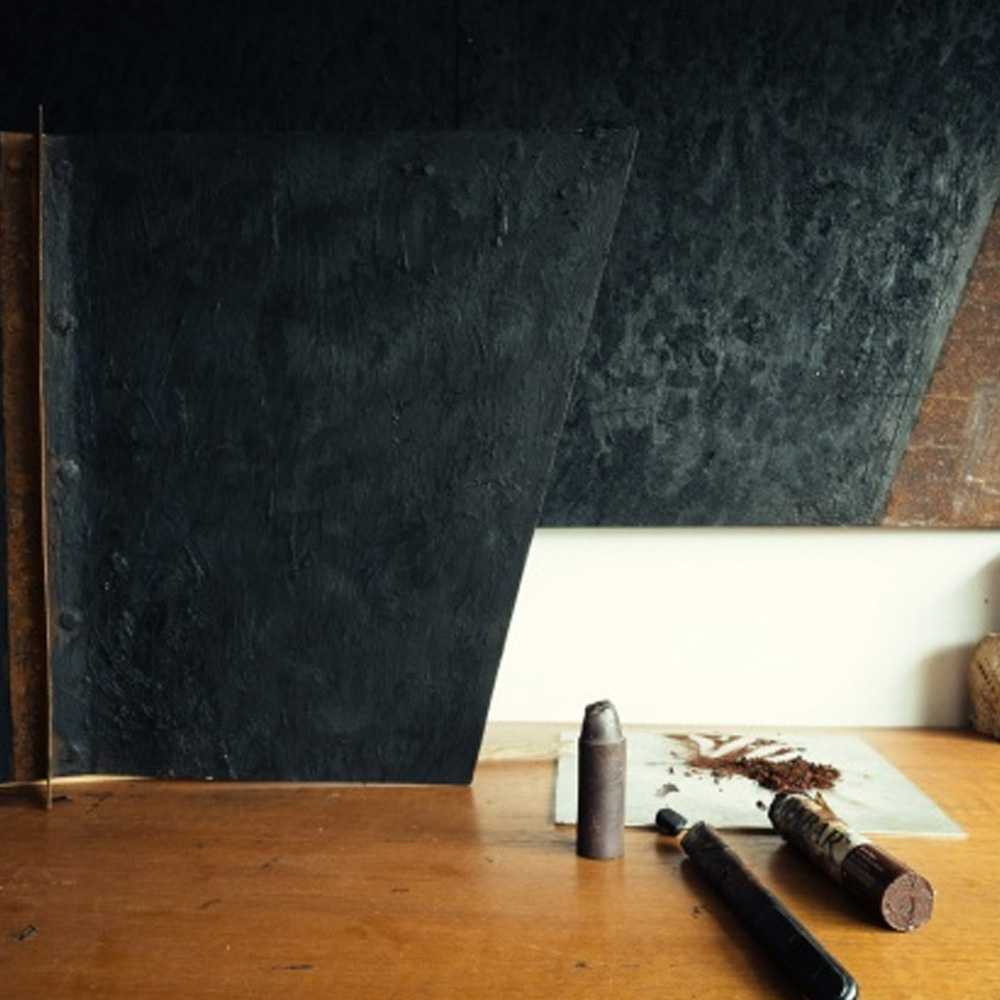 From metal sheets painted black or in their natural state and wooden boards with various grooves, the exhibition "Lascas" by Alberto Martins brings about 15 unpublished works that deepen the artist's investigations with regard to graphics, relief, sculpture, and poetry.
The use of large black masses, compact or streaked with inscriptions, and rust planes induce the eye to a multidimensional tactile experience, in which spaces sometimes advance, sometimes retreat, within a very unique temporality.
Open to various readings, these pieces can both evoke the large hulls of ships — which have already been the subject of engravings and poems by the artist (for example, in the book "Cais", from 2002) — as well as his relationship with writing, his first formation as an engraver (due to the intense, almost exclusive use of black) and also his experience as an editor, particularly in the pieces that the author informally calls "books".
The exhibition is completed by the launch of the printed book Cadernos de Lascas, which brings together 15 images and poems by Alberto Martins, the first being precisely "Diário de Uma exhibition", which says: "Crossing the city in search of a can of paint, or a nail, is part of the work. How this happens is something the work, not the artist, has to answer."