ding musa _ parenthesis
26th october - 20th december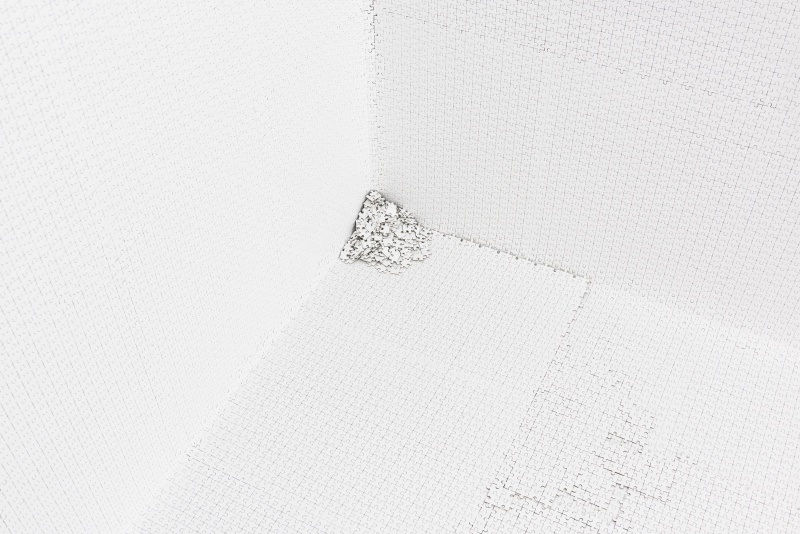 Ding Musa is presenting Parentheses, his third solo show at Galeria Raquel Arnaud. The exhibition, with a critical text by curator Josué Mattos, features not only recognized photographs by the artist, but also installations, objects and videos, consolidating a path of investigation through different media, as the artist has been doing throughout the last ten years.
In a formal definition, the parentheses in this case operate for the gaze. "This is because the gaze of whoever passes through the installation Parentheses should engage in some flyovers, while also landing to take a lingering look at some parts with few vanishing points," Mattos observes. According to the critic, the free transit of the gaze is interrupted by images of walls and floors that comment on something central to the artist's production: the complex condition of the construction unit and its negotiations with extractive systems that promote scarceness of employment, land and housing.
The first artwork the visitor sees is the installation Unidade de construção espacial [Spatial Construction Unit], in which the ticking of a wall clock is amplified by a loudspeaker and microphone. The work is part of a series in different media entitled Unidade de construção [Construction Unit], where the artist uses metaphors to discuss (mainly) aesthetic construction in art. The apparent formality found in the photographs of this series, which portray elements of civil construction, is the outcome of an investigation into the space of art and the ways of discovering and accessing knowledge through aesthetics. According to the artist, they are an investigation into human self-construction in general. "I have worked a lot on this concept, I use various metaphors and, speaking of this, I join construction materials, grids, gratings, three-dimensional cubes, which are common, recurrent things among many artists who influenced me, such as the American minimalists. This apparently more formal thing bears a strong political charge."
Inauguration: October 26, from 11 a.m. to 4 p.m.
Ding Musa – Parentheses
Until December 20, 2019
Visitation: Monday through Friday, from 10 a.m. to 7 p.m.
Saturdays, from 11 a.m. to 3 p.m.
Press relations:
Pool de Comunicação
Contacts: Marcy Junqueira and Martim Pelisson
Phone: +55 11 3032 1599
marcy@pooldecomunicacao.com.br / martim@pooldecomunicacao.com.br