deborah engel _ vertigo
26th october - 30th november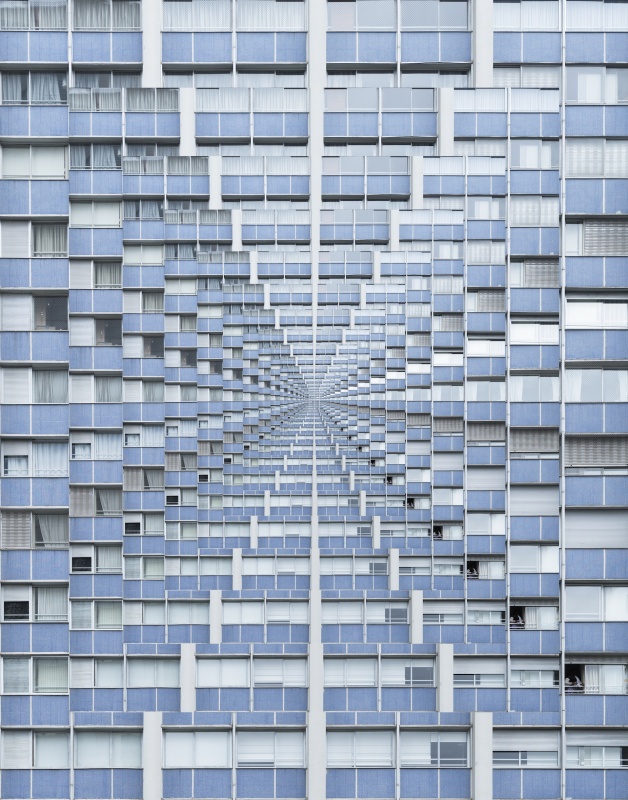 In parallel with the exhibition by Ding Musa, Galeria Raquel Arnaud, in partnership with the Rio de Janeiro gallery Portas Vilaseca, is holding on its second floor the exhibition Vertigem [Vertigo] by Deborah Engel. The artist is presenting never-before-shown photographic reliefs. The works consist of collages of superimposed photographs of the façades of iconic buildings in the city of São Paulo, whose architecture is present in the daily life of the metropolis.
According to Diego Matos, who wrote the exhibition text, "Vertigem, the term that entitles the exhibition, is Engel's artistic and visual translation of the experience of spatial movement that we undergo or develop every day in the city. It is a further investigation by the artist in which she repeats the use of photographic devices and the precise procedure of collage to construct images that involve the material 'space' as an imperative of experimentation."
According to the artist, "the exhibition invites the visitor to rethink his relation with the city when his gaze is dragged and simultaneously expelled by the pictures that are part of his everyday experience in the city of São Paulo."
Inauguration: October 26, from 11 a.m. to 4 p.m.
Deborah Engel – Vertigem [Vertigo]
Until November 30, 2019
Visitation: Monday through Friday, from 10 a.m. to 7 p.m.
Saturdays, from 11 a.m. to 3 p.m.
Press relations:
Pool de Comunicação
Contacts: Marcy Junqueira and Martim Pelisson
Phone: +55 11 3032 1599
marcy@pooldecomunicacao.com.br / martim@pooldecomunicacao.com.br